International Goalkeeper Coaches Conference – Day 1
International Goalkeepers Conference Day 1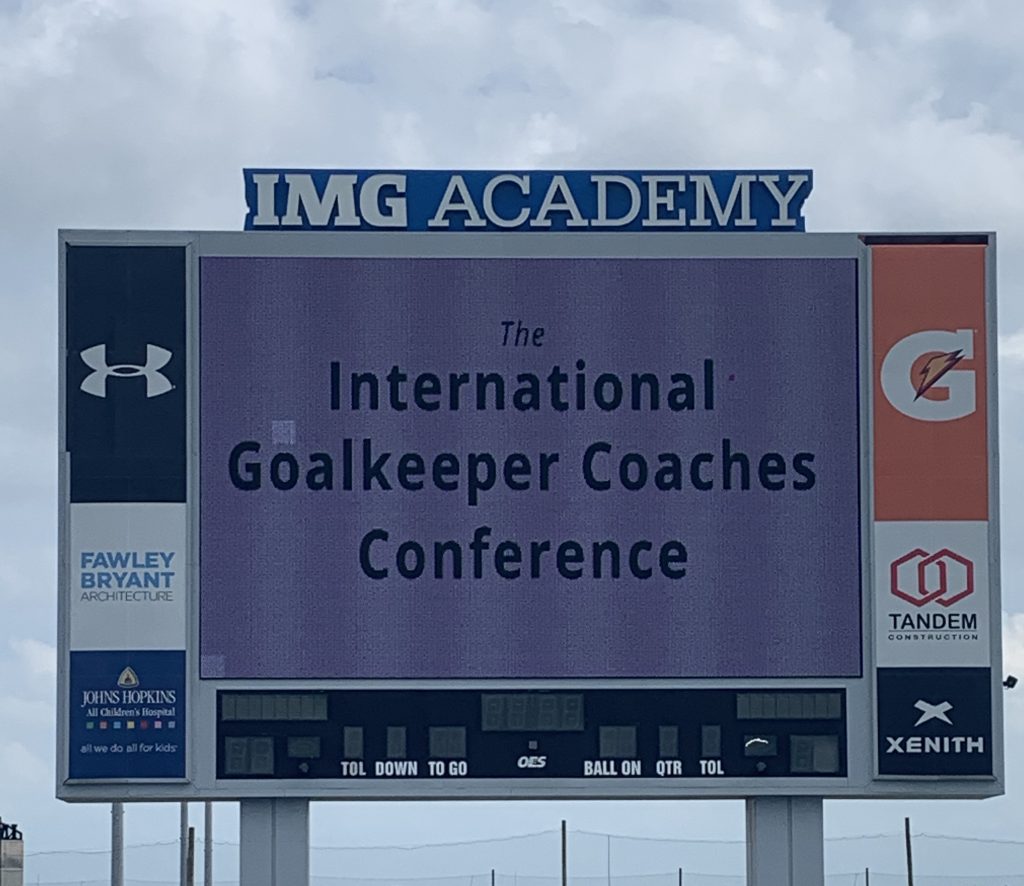 Reporting from sunny Florida, home of the very impressive IMG Academy grounds!! That's right!! Coach Knight at it again, furthering his education, knowledge and networking by attending the 2019 International Goalkeeper Coaches Conference! (#IGCC19). For the third consecutive year, Coach Knight hopes to bring a wealth of ideas back to the Capital Region supplied by the top Goalkeeper Coaches in the WORLD!!!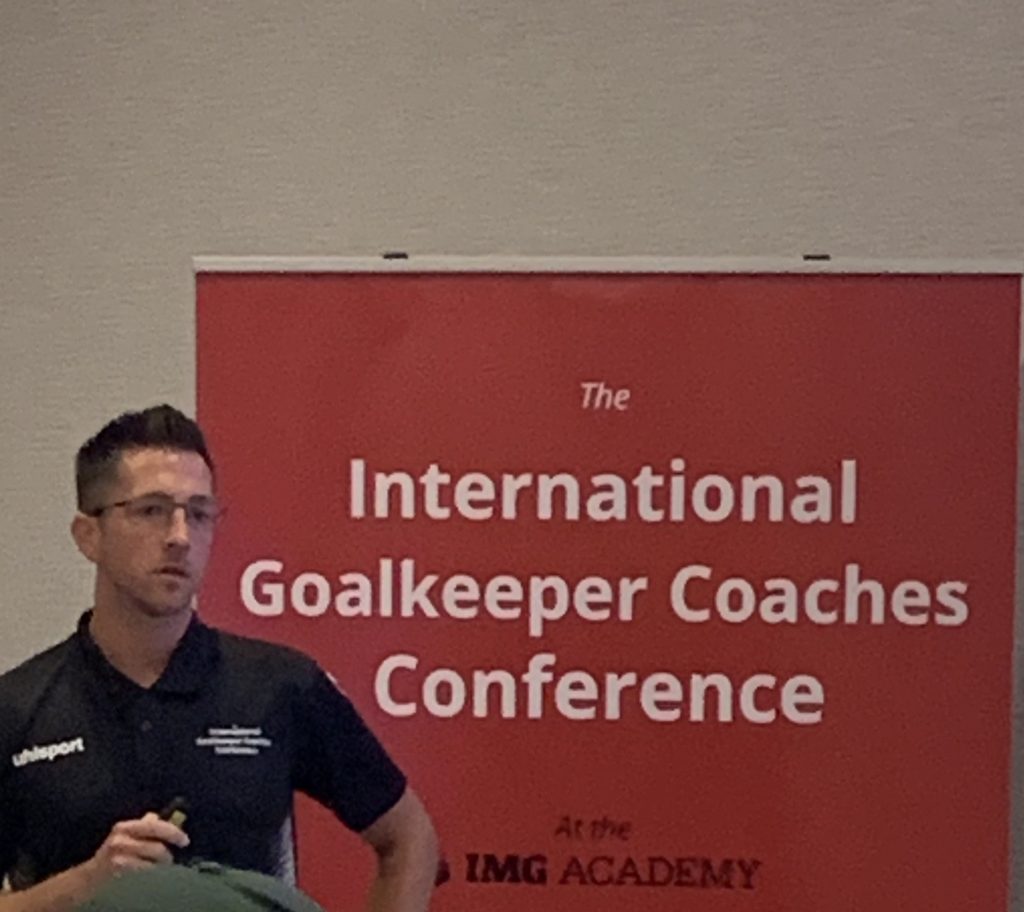 Andrew is more than a GK (goalkeeper) acquaintance, as I have known Sparksey for three years now as he has traveled from Swansea City, to NY Redbulls (both USA and abroad), to 1st team Orlando Pirates of South Africa to……….? I have modeled many of my GK sessions from Andrew.  His goalkeeper coaching style is incredible. I have learned a great deal from him regarding goalkeeper training and development. It was great to hear about his first 1st team experience in South Africa.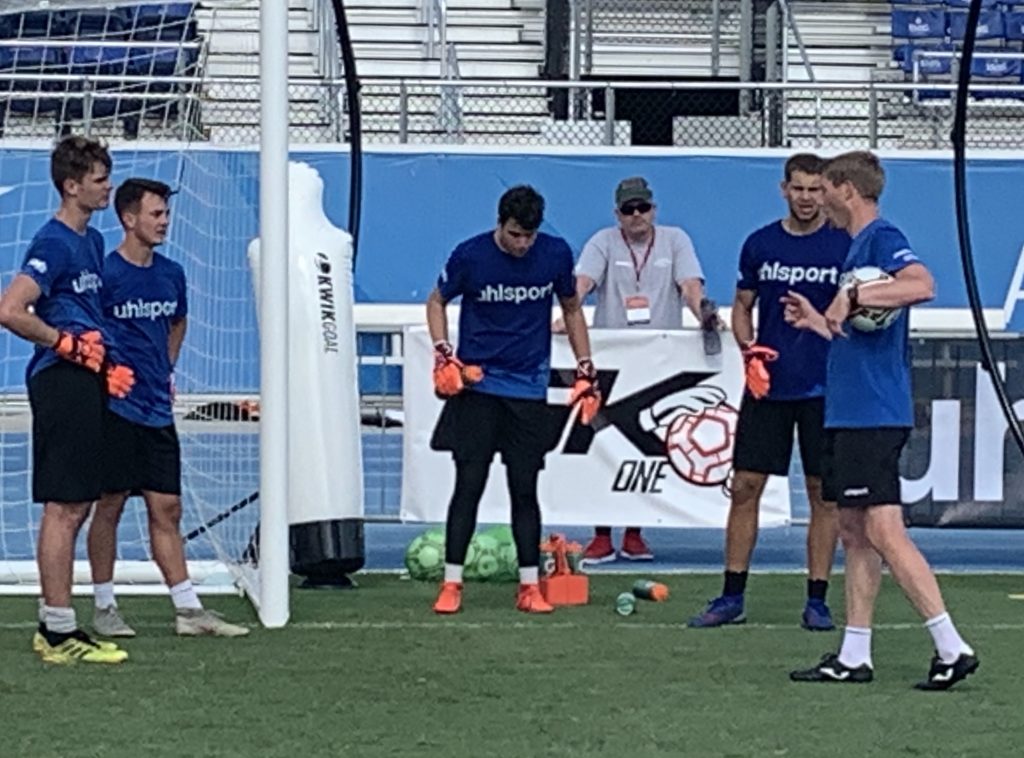 From South Africa to Germany! Michael Rechner of Bundesliga and TSG Hoffenheim!! An incredible, high tempo session on dealing with complex game situations. The modern goalkeepers are expected to do so much during the game and have to deal with the chaos in front of the net. His sessions have given me inspiration to expect more from my goalkeepers at my summer camps and my weekly sessions. Look out boys and Girls!! Coach Knight is ready to push you!
~65 Goalkeeper Coaches from all over the world gather to learn from each other! We talk about all aspects of goalkeeping from goalkeeper gloves to video review to game day preparation. The one thing we all have in common……a passion for soccer goalkeepers and training them to reach their highest level!
Hope you will check back in for Day 2! Day 1 was only 7 hours long…imagine what we will accomplish tomorrow during a 12 hour day!!!